If you're wondering, "Are Atkins bars keto friendly?" then I don't blame you! I had the same thought when I started my keto diet. Every now and then I desperately wanted to satisfy a sweet craving, but I wasn't sure if Atkins products would kick me out of ketosis. So I did some digging to find out if Atkins bars were really okay for my keto diet.
The Short Answer
YES: Atkins bars are low-net-carb meal replacement and snack bars that use a combination of artificial sweeteners to mimic the taste of sugar with minimal glycemic impact, and are thus compatible with a keto diet.
BUT: A few Atkins products contain maltitol, which is an artificial sugar that has a high glycemic impact and isn't great for keto, so it should be avoided.
The More Detailed Answer…
One of the most difficult parts of keto can be learning what foods are "safe" to eat without knocking yourself out of ketosis. For dieters who are constantly on the go, buying pre-made and pre-packaged foods can be a great timesaver. One huge category of time-saving foods is meal replacement bars, which I love to use when I'm on the go or when I'm craving something sweet.
You might often find "low-carb" snack bars or meal replacement bars in the nutrition aisle at your local grocery store. But are these tasty treats compatible with a keto diet? In this article we'll do a detailed exploration of a question that I personally had when I started on my keto diet: "Are Atkins bars keto friendly?"

Atkins Nutritionals Products
The Atkins low carb diet has been around for decades, and since 1989 Atkins Nutritionals has been selling Atkins branded products to consumers around the globe. Though their popularity waned in the mid 2000's, Atkins' brightly colored snack and meal bars are popping up more frequently these days as low-carb swings back into vogue. You may have even seen celebrity Rob Lowe talking up these products in TV commercials lately (he joined Atkins as a brand spokesperson in 2018).
What are Atkins bars?
Atkins bars come in two categories: "snack bars" and "protein-rich meal bars". They differ in both calorie count and protein content, but the vast majority of these bars have sweet flavors like "White Chocolate Macedamia Nut" or "Dark Chocolate Peanut Butter". So if you're looking for a savory meal replacement, they probably aren't for you.
Sale
That being said, the snack bars are great to use as an alternative when you're craving high-carb treats that might set back your dieting efforts. And if you don't mind sweetness, then simply using them as a quick meal replacement on the go is a viable option.
Are Atkins bars keto friendly?

To answer this, let's take a look at one of my favorites, the "Chocolate Peanut Butter Meal Bar".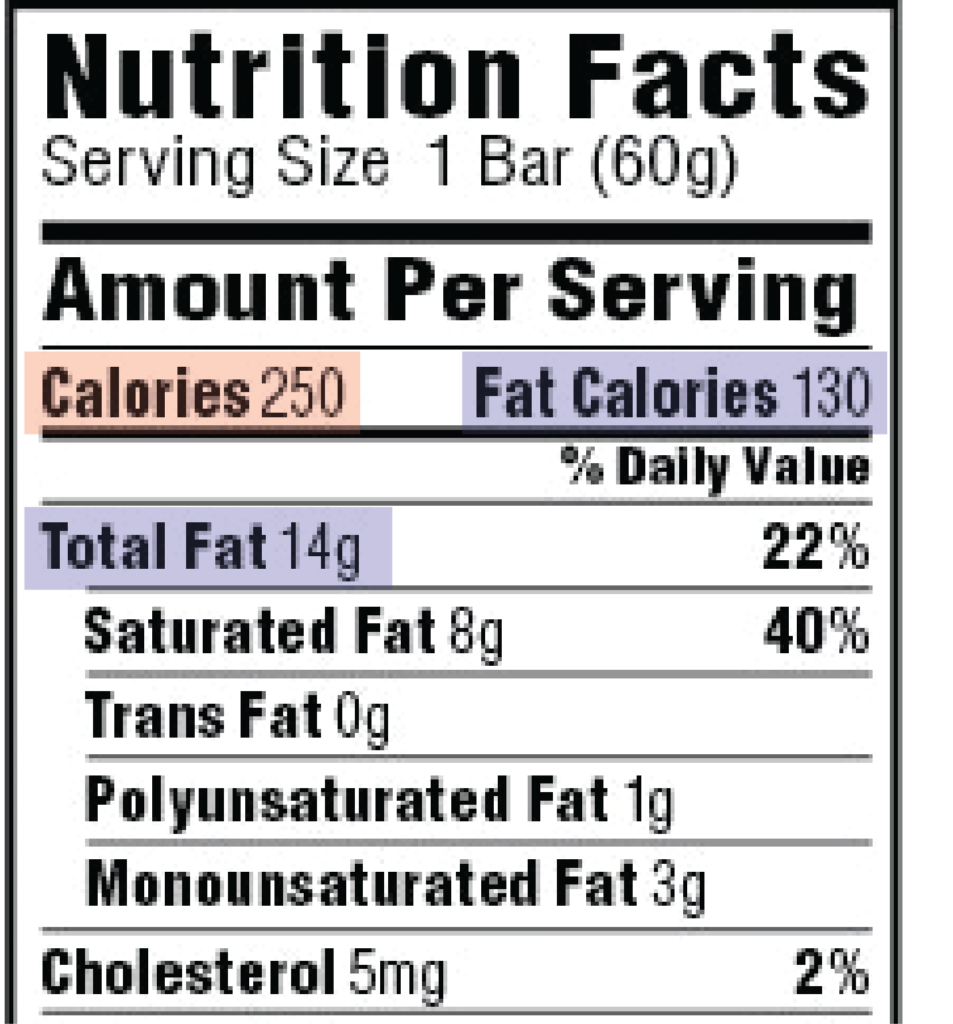 Each of these bars clocks in at 250 calories and a nice, low 3g net carbs. A quick look at the nutrition label reveals that about half of the calories in each bar come from fat.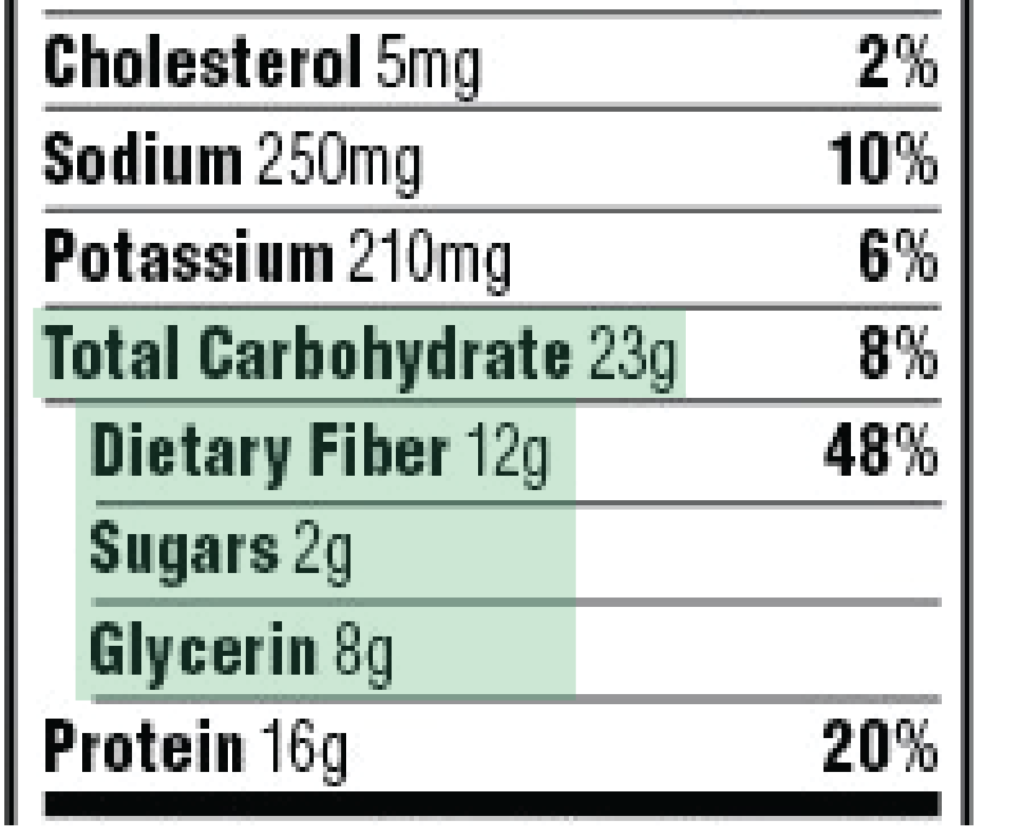 What about carbs? Each bar contains a total of 23g carbohydrates, but don't freak out! We're only concerned with net carbs. That means we can subtract the contribution of dietary fiber (12g) and glycerin (8g), which leaves us with 3g net carbs.
Because dietary fiber isn't absorbed by your body like other conventional carbohydrates, it doesn't contribute to net carb count. Some of the fiber (and sweetness) in this Atkins bar comes from the inclusion of polydextrose, which is "frequently used to increase the dietary fiber content of food, to replace sugar, and to reduce calories and fat content." But what about glycerin?
What is glycerin and why doesn't it count towards net carbs?
Glycerin (or glycerol) is a colorless, odorless, slightly sweet sugar alcohol that is sometimes used as an artificial sweetener. It has a very low glycemic index (20X less than sugar) and isn't absorbed by your body like classical sugars, so it won't kick you out of ketosis if consumed in moderation. Glycerin also helps give these bars their characteristic soft, chewy texture.
Where can you find Atkins bars in the grocery store?
These delicious bars aren't always where you'd expect. Even though they're sweet treats and meal replacement bars, stores often don't stock them with candy or breakfast bars. If you're having trouble finding Atkins products, look in the adult/sports nutrition, supplements, or pharmacy section of your grocery store.
The Downsides
Atkins bars might be a great on-the-go option, but they're not the perfect food. In fact, some argue that this type of bar might not even count as "food" in a classical sense. The truth is that these bars are mostly artificial – just take a look at the ingredients list again.

That being said, do I still use them? Yes! Are they great in a pinch? You bet! Do they stave of my cravings for sweets? Yup! Are they a total meal replacement option for every meal? Definitely not.

Fortunately, Atkins has taken some steps to reduce the complexity of these products and make them more low-carb friendly. For example, a lot of Atkins products used to use the artificial sweetener maltitol, which despite being artificial, still has a high glycemic impact that isn't great for keto. Nowadays most of their products are maltitol-free, but try to avoid any that haven't switched over (see our list below).
The Complete List of Atkins Bars

Atkins Meal Bars
Chocolate Almond Caramel Bar – 2g net carbs
Vanilla Pecan Crisp Bar – 3g net carbs
Peanut Fudge Granola Bar – 2g net carbs
Almond Coconut Bar – 3g net carbs
Chocolate Peanut Butter Bar – 3g net carbs
Blueberry Greek Yogurt Bar – 4g net carbs
Chocolate Chip Granola Bar – 3g net carbs
Chocolate Chip Cookie Dough Bar – 3g net carbs – CONTAINS MALTITOL
Cookies n' Creme Bar – 4g net carbs – CONTAINS MALTITOL
Chocolate Peanut Butter Pretzel Bar – 4g net carbs
Peanut Butter Granola Bar – 4g net carbs
Atkins Snacks
Peanut Butter Protein Wafer Crisps – 3g net carbs
Chocolate Mint Protein Wafer Crisps – 4g net carbs
Lemon Vanilla Protein Wafer Crisps – 3g net carbs
White Chocolate Macadamia Nut Bar – 4g net carbs
Lemon Bar – 3g net carbs
Caramel Chocolate Nut Roll – 3g net carbs – CONTAINS MALTITOL
Caramel Chocolate Peanut Nougat Bar – 2g net carbs – CONTAINS MALTITOL
Dark Chocolate Almond Coconut Crunch Bar – 4g net carbs
Caramel Double Chocolate Crunch Bar – 4g net carbs
Triple Chocolate Bar – 4g net carbs
Chocolate Chip Crisp Bar – 4g net carbs
Cranberry Almond Bar – 3g net carbs
Peanut Butter Fudge Crisp Bar – 2g net carbs
Summary: Are Atkins bars keto friendly?

Yes! By using a combination of low glycemic impact ingredients, these bars taste sweet but only contain a few grams of net carbs. They're also a great source of protein and fat to keep your energy up during the day. These bars as especially great if you need a meal or snack on the go, or as a way to satisfy those sweets cravings.

Try to avoid any bars that contain maltitol (see our list above), which can have a stronger glycemic response than most other artificial sweeteners and could knock you out of ketosis. As with most things, it's best to enjoy these bars in moderation (don't go replacing every meal with them!) but they are definitely keto friendly. Enjoy!
Ketotude.com is a participant in the Amazon Services LLC Associates Program, an affiliate advertising program designed to provide a means for sites to earn advertising fees by advertising and linking to amazon.com. This article contains affiliate links to the reviewed products.