I love taking snack breaks at work. They recharge my mental energy and give me a chance to step back from whatever I'm doing. But I don't always have hours to prep beautiful, Pinterest-worthy snacks ahead of time! So grab-and-go store-bought keto snacks are a must-have in my pantry. I usually have at least one savory and one sweet snack lying around at all times so I can pick it up when I feel some pesky hunger coming along.
Here's a list of the 17 best store-bought keto snacks that I use all the time to keep my mental energy high and my stomach satisfied! This list features 12 savory snacks and 5 sweet treats for the candy-craving keto dieters out there. If you're in a pinch, one of these snacks should do!
Savory Snacks

This is one of my favorite on-the-go snacks, especially at work. Just rip off the top to enjoy a quick low-carb high-protein snack. At only 100 calories per pouch, sometimes I even eat two at a time. Just make sure you pack a utensil to scrape every last drop out of the pouch. You might want to keep a sugar-free mint handy if you don't want to blast your coworkers with tuna breath!

Net carbs: 2g

Pork rinds, or chicharrones, are deep fried pork skin snacks that pack a powerful crunch. These are a classic keto snack because they have zero net carbs! (It is fat that gets deep fried in fat, after all…) I personally enjoy flavored varieties like BBQ pork rinds, sour cream and onion, or spicy pork rinds. Quick, easy, crunchy, and flavorful.

Net carbs: 0g

Peanuts, almonds, macadamia nuts, you name it! Nuts are a great quick snack that are delicious and filling. My personal favorite: dry roasted peanuts that boast only 3 net carbs per serving. Almonds are also a popular diet snack, and come in exciting flavors like Blue Diamond's delicious Habanero BBQ Almonds. Just watch out for the calorie count with nuts, because a little goes a long way. Mix some in with a homemade keto trail mix!

Net carbs: varies

Jerky is a protein-packed store-bought keto snack. It's difficult to make at home, but easy to pick up in the store! Jerky comes in a variety of flavors, so make sure you're grabbing something with low net carbs. The brand we've linked here has 0g net carbs – made the old fashioned way. I like to eat jerky as a snack because I can't eat too much too fast… or else my jaw starts aching!

Net carbs: varies, usually 0g-4g

Want a delicious spoonful of peanut butter but don't want to lug around a whole jar? Nut butter pouches are the perfect way to get a filling dose of peanut or almond butter on the go. Just mix the contents by massaging the pouch, tear off a corner, and squeeze to enjoy. I love throwing a few of these in my backpack because they don't need to be refrigerated and I can enjoy them whenever I want.

Net carbs: 3g (almond), 5g (peanut)

Cheese is probably one of my top 5 favorite foods, so I love being able to pack a cheesy snack for work or travel. Babybel makes this easy with their pre-wrapped cheese wheels. Here's a tip for the more artsy folks out there – the leftover wax coating from Babybel cheese can be sculpted into fun shapes! Just warm it up in your hands first.

Net carbs: 0g
8. Hard-boiled eggs

Hard-boiled eggs are quick and easy to whip up at home, but if you don't have the time you can usually find pre-packaged eggs in your local grocery store. Packed with fat and protein, these are a great filling snack. I like to have mine with a sprinkle of salt, and sometimes a little smear of mayonnaise or Sriracha sauce on top.

Net carbs: <1g
9. Avocado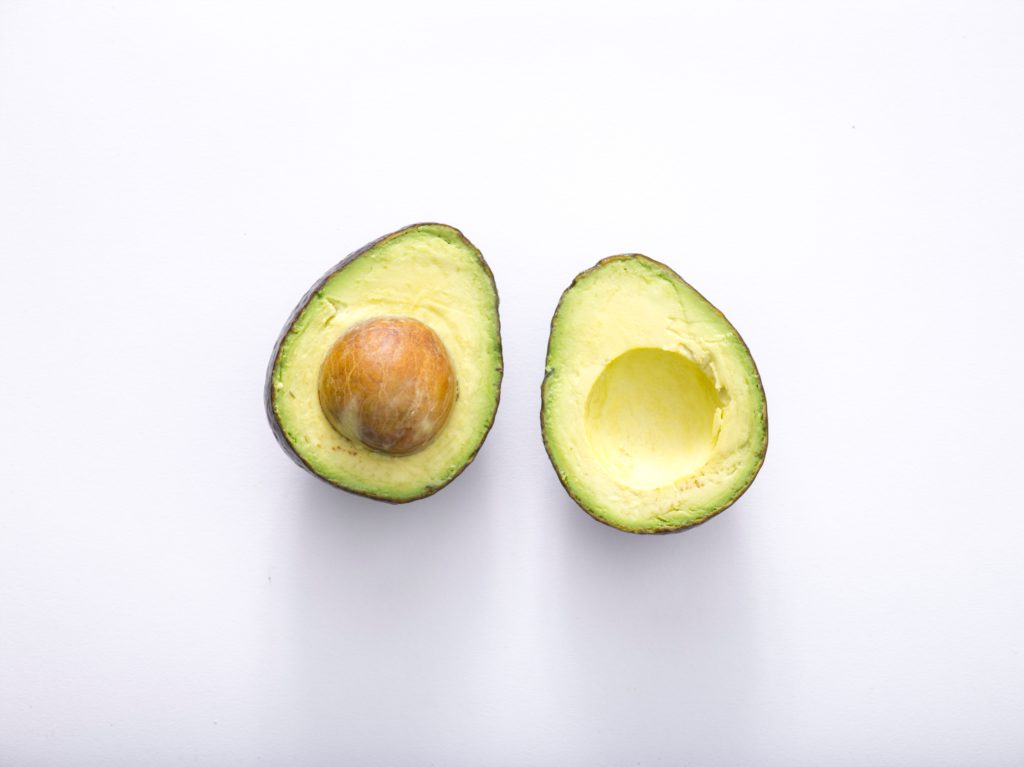 Avocados are delicious on tons of keto-friendly dishes, but sometimes they can work just as well on their own as a quick snack. Simply cut the avocado in half, lightly salt, and dig in. I like to use a spoon to scoop the flesh out of the rind, no other dishes required!

Net carbs: ~4g for 1 whole avocado

In my experience you either love them or you hate them, but either way olives are a great keto snack. Pearls sells pre-packaged pitted olives in convenient on-the-go containers. Just rip off the top and you've got a great finger-food mouth-poppin' snack. Not only are these snacks low carb, but they're also low calorie! I find that eating a few salty olives also kicks my thirst into action, which can be really helpful when I need to hydrate.

Net carbs: 2g per pack

Dill pickle spears are a great store-bought keto snack. I always love a good crunchy, refreshing, tangy pickle. Just be careful to avoid bread and butter pickles, which have higher carbohydrate content than their dill cousins.

Net carbs: <1g
12. Cold cuts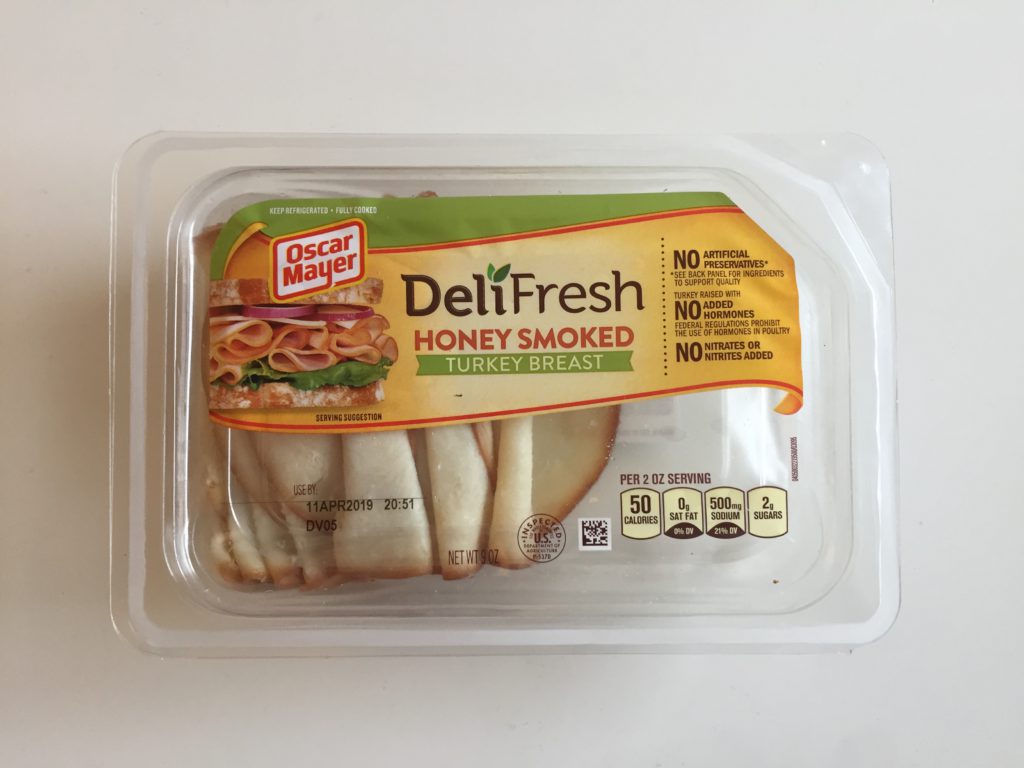 I don't see this recommended as often as I would expect, but cold cuts are my personal #1 favorite keto snack. It's so easy to just grab some slices of your favorite deli meat (ham, turkey, roast beef, etc) when you need a quick hunger pick-me-up. Most deli meats contain few carbs and are perfectly keto-friendly. I love mixing dipping sauces for my cold cuts as well. My favorite sauce is a mixture of 1 part prepared horseradish to 3 parts mayonnaise… enjoy!

Net carbs: varies
---
Sweet Treats
Now we'll move from savory to sweetness. I'm fortunate that I don't have a big sweet tooth, but for many it can be keto kryptonite. Hopefully some of these sweet snacks will help stave off cravings and keep your ketone levels soaring!
New to keto? Check out our article on 'how to know if you are in ketosis'.

I was genuinely surprised at how delicious my first Quest protein bar tasted. It was a blueberry muffin flavored bar with just 5g net carbs that tasted uncannily like the real thing! Quest bars come in a ton of varieties and are low in net carbs – perfect for keto. To keep that sweet flavor these products use some artificial sweeteners, but are still keto-friendly. These bars are also totally gluten free, packed with fiber, and high in protein. They are a great sweet snack alternative that will fill you up!

Net carbs: 5g (blueberry muffin)

As well as being one of the best store-bought keto snacks I've found, these Atkins peanut butter cups are my go-to keto dessert choice. They taste just like the real thing but come in at just 2g net carbs. These cups are individually wrapped (which helps keep me from gobbling up 10 at a time) and taste great after some time in the fridge or freezer. Definitely a great candy/sweets alternative for keto dieters.

Net carbs: 2g each

Missing out on cookies in your low-carb diet? Can't get that perfect keto cookie recipe to bake well? Then Fat Snax is a great store-bought alternative that is super low in net carbs and all the rave in the low-carb community. These cookies come individually wrapped and you can get them in variety packs to keep your sweet snacks exciting!

Net carbs: 1-2g each

This is another great dessert or snack option, especially when mixed with a salty treat. Dark chocolate comes in many varieties, but usually even common brands like Hershey or Ghirardelli are fine on keto in moderation!

Net carbs: varies by brand

We round out our list of the best store-bought keto snacks with "nature's chocolate chips"! Cacao nibs are crushed pieces of cacao bean (used to make chocolate) that are a great sweet, nutritious snack food. Moderation is important with cacao nibs because it's easy to get carried away!

Net carbs: 1g per tsp
---
Hopefully some of these best store-bought keto snack ideas have inspired your dieting plans! These are some of the easiest and lowest-carb snacks that I frequently use when I'm dieting. They've helped me lose over 50 pounds on the keto diet.
As always, feel free to check out our other articles on keto dieting, recipes, reviews, and more and leave comments or questions below. Have a great day!
Ketotude.com is a participant in the Amazon Services LLC Associates Program, an affiliate advertising program designed to provide a means for sites to earn advertising fees by advertising and linking to amazon.com. This article contains affiliate links to the reviewed products.