Updated on March 24, 2019
You've probably started down the path of a low carb diet because you want to be healthier, or maybe you've been at it for a while but you want to incorporate more fresh, healthy foods into your diet. Either way, this article is for you – below are some of the best low carb veggies that you can safely include in your keto diet plan!
One of the hardest parts of maintaining a successful low carb diet is watching out for sneaky, insidious carbs – so knowing which foods are low vs. high in carbohydrates is essential to a ketogenic diet lifestyle.  The veggies listed here are packed with fiber and vitamins to keep your body running at peak efficiency.
The nutritional information here is sourced from Wikipedia to give a general idea of carbohydrate levels in each vegetable. To get accurate nutrition from fresh produce, it's essential to weigh out your ingredients! Check out our article on food scales to get our top recommendations. At the bottom, we'll also list a few foods that contain more net carbs than you might think! Enjoy.
1. Broccoli
Whether you love it or hate it, this crunchy green veggie is a great keto staple. Not only is broccoli low in calories and net carbohydrates, but there are many great ways to enjoy it – raw, steamed, boiled, roasted, and more. Broccoli is also rich in vitamins C & K and has a good amount of fiber. For me, it's the best low carb veggie!
2. Asparagus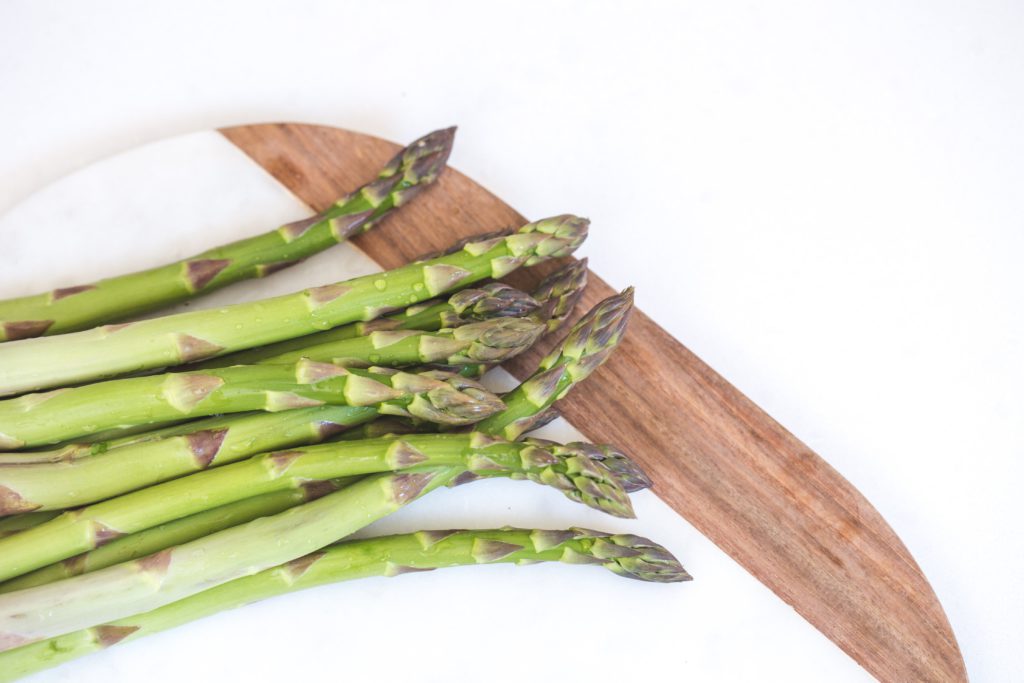 I hated asparagus when I was younger, but now it's one of my absolute favorite vegetables. Asparagus is rich in iron (and, for some, has a funky side-effect) and is another versatile staple that you can blanch, steam, roast, or saute. It's also delicious as a side dish wrapped with prosciutto or bacon! My favorite fool-proof way to prepare asparagus is simple: just toss with a little olive oil, salt, and pepper, then roast in an oven at 400F until tender.
3. Cauliflower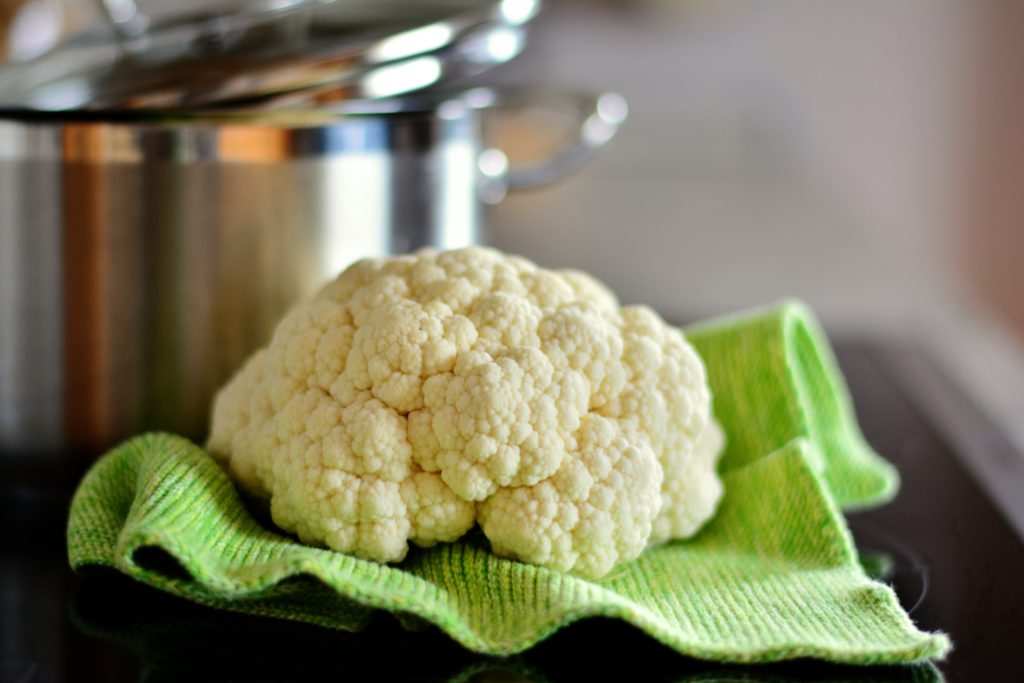 This might be the most popular low carb veggie out there at the moment for both keto-going people and dieters in general. I feel like I see a new cooking video featuring cauliflower every day! Since it doesn't have a particularly strong flavor, cauliflower is a blank canvas for cooking in delicious spice mixes and sauces. The applications for cauliflower seem endless, and we'll cover those in a separate article.
Nutritionally cauliflower is great for a keto diet – it's high in vitamin C and low in calories and carbs (so don't be shy with the butter!).
4. Green beans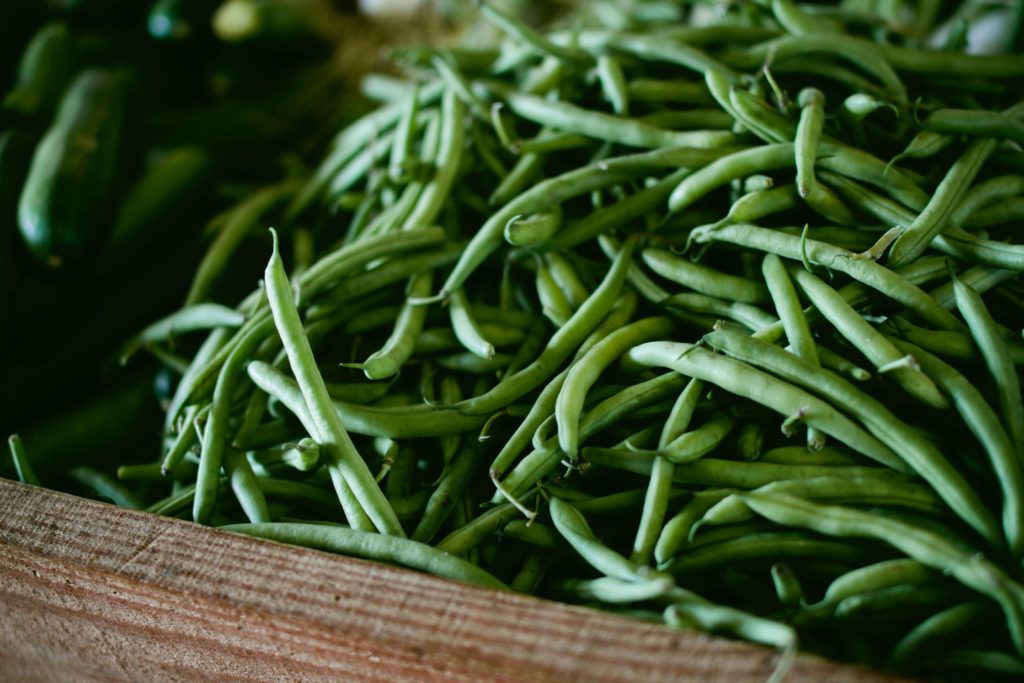 Nothing beats the snappy crunch of a fresh green bean. These are a great option for meal prepping, as they reheat very well! You could steam them and leave a bit of crunch, or try a southern-style recipe with some delicious bacon.
5. Bell peppers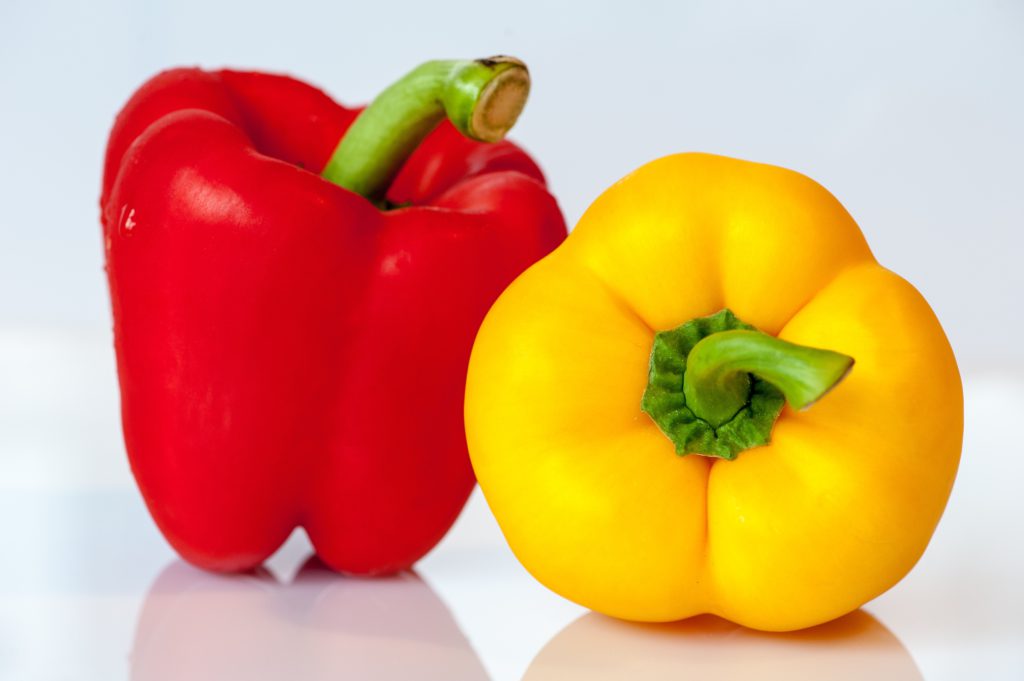 Raw, cooked, stuffed, or fajita-ized, bell peppers pack a flavorful punch, which has earned them a premium spot in our best low carb veggies list. In addition to their versatility, they're also a tremendous source of vitamin C.
6. Mushrooms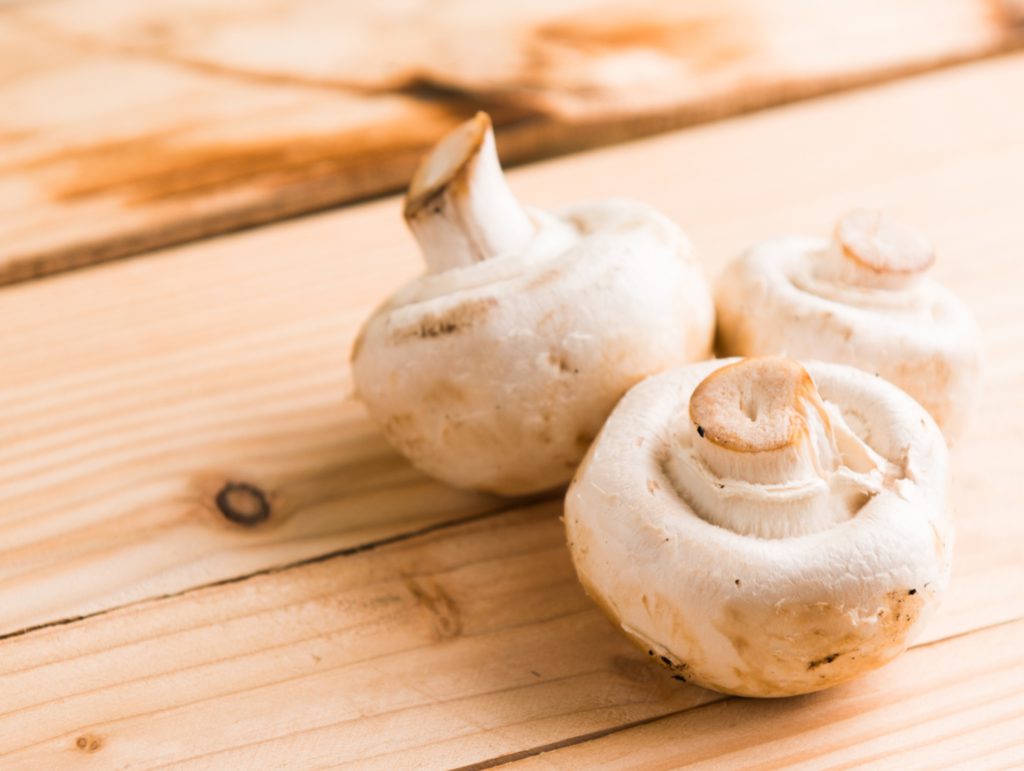 Mushrooms are perfect for the kitchen beginner because they're almost impossible to overcook! Stuffed mushrooms are a great low-carb-friendly snack and can be customized any way you want (I like sausage and cheese, myself). Throw mushrooms into any sauteed dish to add a powerful punch of flavor.
Mushrooms come in many varieties, and above we've listed the carb content of common white button mushrooms. Though carb levels may vary slightly for other mushroom varieties, they're all tolerable in a keto diet plan!
7. Brussels sprouts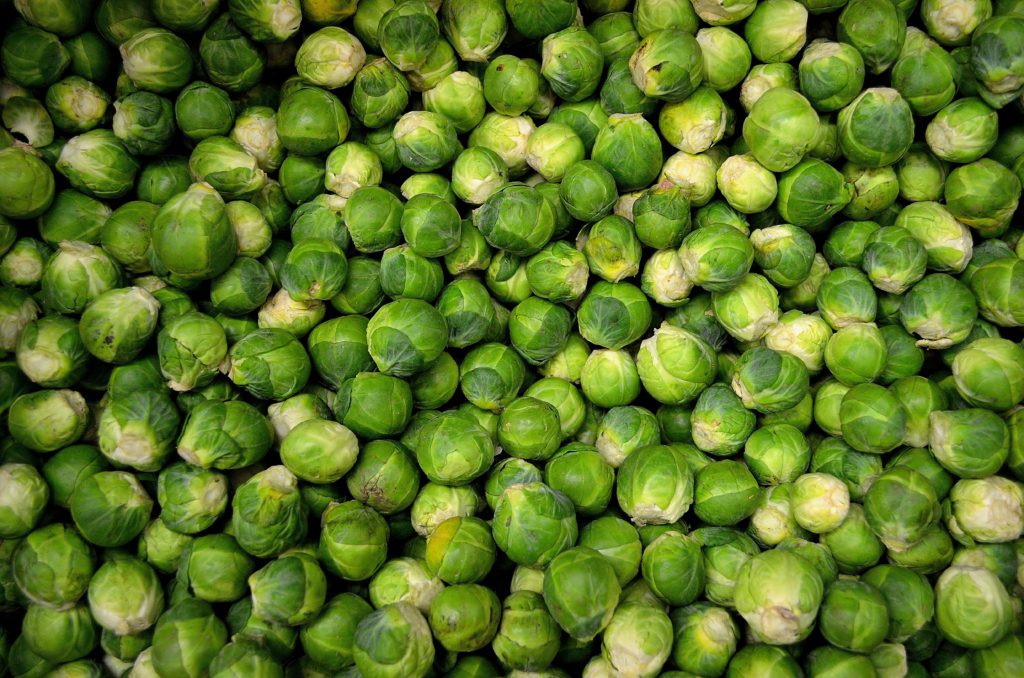 Another great source of vitamins B12, C, and K, brussels sprouts are a decent option for the keto diet. They have a bit higher carb load than other members of this list, but if prepared properly these healthy carbs are certainly worth making room for in your diet. And don't forget: bacon and brussels is a match made in heaven!
8. Spinach
Spinach is an excellent low carb vegetable. It's packed with fiber and a good amount of iron in addition to tons of other great nutrients. Best of all – it's super low carb and low calorie! Great in salad, wraps, or cooked with some cream (yum!).
9. Zucchini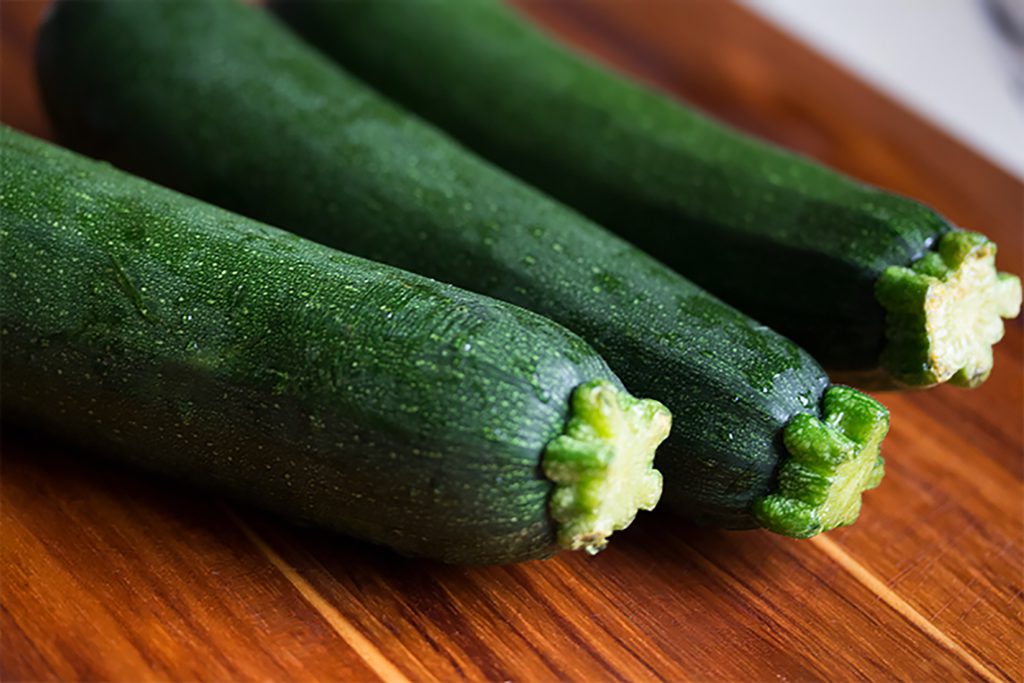 Zucchini is one of the best types of squash for a keto diet. It is famously used to make "Zoodles" (zucchini-noodles) that can be used as a delicious low-carb pasta replacement! But if you're not in the mood for zoodles, zucchini is just as delicious diced up and roasted.
10. Avocado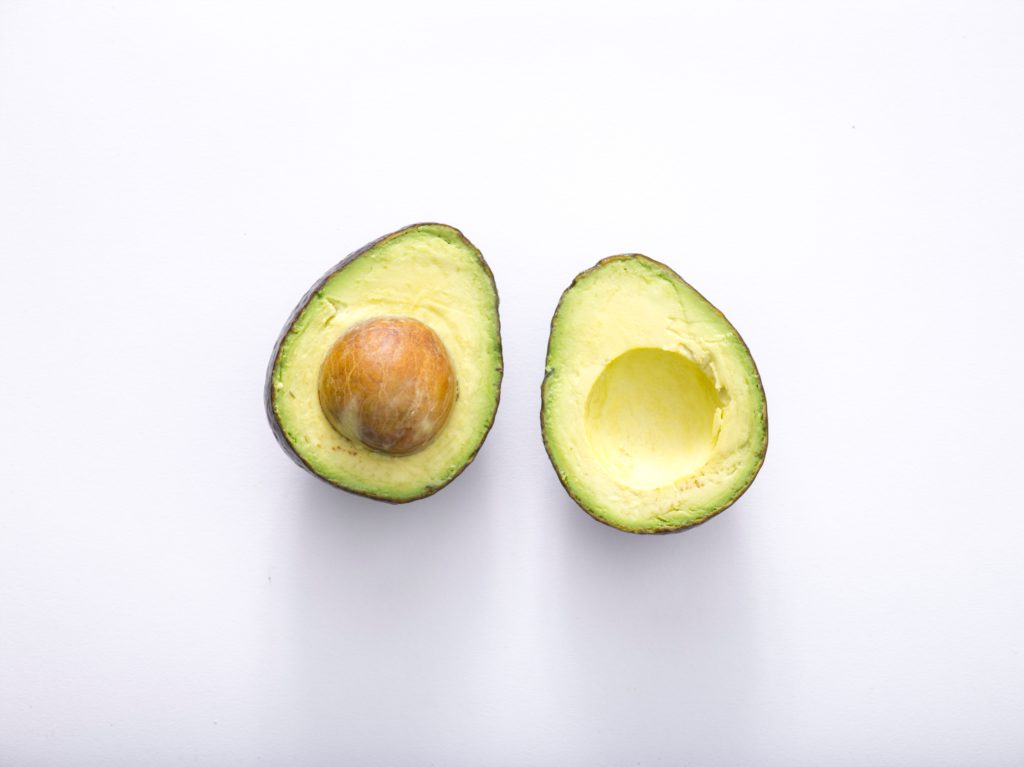 Per 100g serving:
160 calories
1.8 net carbs
Okay, so I know that avocado is technically a fruit, but it's also probably one of the most classic "keto" foods! Plus, it's often eaten on salads and in other "veggie-like" contexts… so we'll sneak it onto this list. This is a delicious treat to enjoy with almost any meal. Avocados are packed with healthy fats and tons of fiber, which means they fit beautifully into a low carb diet plan. They're a solid anchor for our best low carb veggies list!
---
Veggies to avoid on a low carb diet
Not all vegetables are created equal – unfortunately some are just too high in net carbohydrates to fit into a keto diet. Here is a short (but not exhaustive) list of some veggies to look out for. Not all of these are technically vegetables, but might get confused as such, so I included them here for reference. Carbs are listed per 100g serving.
Onion (7.6g)
Garlic (31g)
Carrots (6.8g)
Potatoes (14.8g)
Butternut squash (9.7g)
Beans (~10.5g)
Corn (16.7g)
When in doubt, Google is your friend!
Hopefully this article has given you some solid recommendations for the best low carb veggies and some cooking ideas to accompany them! When starting out on a low carb diet it can be a bit challenging to know and remember which foods are "safe" and which foods aren't. But with enough time you'll start to become familiar with low vs. high carb foods, and settle in on some go-to favorite items! If you're ever unsure about eating something, just do a quick Google search and remember the net carbs formula (total carbohydrates – dietary fiber).
If you have any questions or thoughts please leave a comment and/or check out our other articles all about keto!